A marine air conditioning system provides you with luxury and comfort in port or on the go.
Coastal Climate Control offers you help planning your system, for example - Running your 115v system from your 12v battery bank.
Life on board becomes better when the cool comfort of air conditioning has easy controls and beautiful delivery.

Climma offers a dependable Compact 4200 Btu unit, in Reverse Cycle or Cool Only modes, for that smaller space onboard your boat, whatever its size:
- sleeping areas
- cuddy cabins
- crew quarters
- even the helm station for that blast of cool air in your face!
Shop Climma
MarinAire, our newest product line, is what a quality marine air conditioner should look and perform like. Standard features include:
- Comes in 5 sizes: from 6000 to 16000btu
- Quiet, three speed blower, no annoying hum
- Very low start-up - Honda 2000i can start these systems
- Wireless remote and WiFi adapter available
Shop MarinAire
Want to spruce up the appearance of your cabins with solid teak MSI air conditioning grilles or replace ducting parts? Price list here.
We can also get almost any wood (cherry, walnut, etc.) or custom painted grilles to match your decor, plus any size that you may need. Contact us for a quote.
Shop MSI Grills & Ducting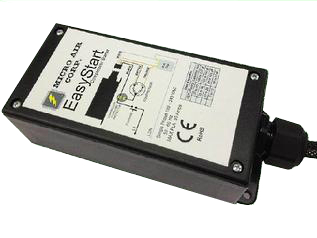 EasyStart compressor soft-start device.
It comes with adaptive software to learn the best starting characteristics of your air conditioning compressor... Now you can have A/C using a smaller generator or an inverter. What could be easier!
Shop Micro Air Easy Start Products
IVariable speed Climma chiller with DC inverter technology.
Can be used on both 50Hz and 60Hz power.
Climma DC Inverters