Refrigeration
RIP Holding Plates
Details

Category: Refrigeration
Hits: 1083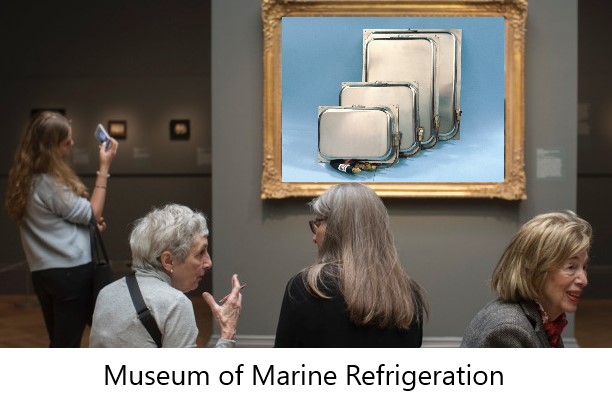 And so it came to pass that the days of the holding plates in marine refrigeration systems has come to an end. Amen to that!
Our "collection" of these expensive, heavy, and cumbersome hunks of stainless steel is now destined for the scrap pile. This long overdue but necessary move will free up valuable warehouse space for more of the aluminum flat-plate evaporators that have all but replaced the holding plate.
But for those of you unfamiliar with these items we should look at what exactly a holding plate is/was.
Air Cooled or Water Cooled?
Details

Category: Refrigeration
Hits: 2087
Some people would like to have their boat's refrigeration run both air and water cooled, feeling that two methods of heat exchange is better than one. Well, yes and no.
If your refrigeration system needs both to get your box down to set point, then yes, you need to use both, or get a new system.
However, if your system works fine using either one method or the other, then no, you don't need both to run at the same time, but you still may want both methods available on board your boat.
If you want the flexibility of choosing which heat exchange method to use, then yes, having both in a single unit is good. But why would you want that choice and when would you choose one over the other?
Well Blow Me Down!
Details

Category: Refrigeration
Hits: 1883
The debate rages on. Which is best: air cooling or water cooling for marine refrigeration systems?
A refrigeration system doesn't "make cold", it removes heat from one area and transfers it to another. There is actually no such thing as "cold", just heat at different temperatures: cold heat, warm heat, hot heat, etc.
In our small marine refrigeration systems, this heat transfer is accomplished using a compressor and a refrigerant to collect heat from inside an insulated space and disperse it somewhere else via the magic of latent heat. The evaporator is the "heat collector" inside the insulated box while the condenser is the component that disperses that heat elsewhere. While the evaporator is specific for the size and configuration for the application, there are choices to be made regarding condensers and the medium they disperse the heat into.
But first, let's watch a demonstration of how a Frigoboat Keel Cooler System works in extreme tropical water conditions. Then we will discuss how this can be.
10 Steps to a Perfect Refrigerant Charge
Details

Category: Refrigeration
Hits: 6535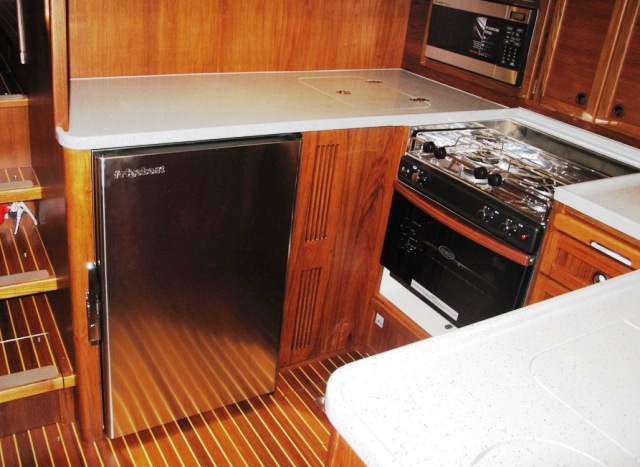 NOTE: This refers to small, capillary tube (cap tube) systems only.
1. Do not have someone attempt to assess refrigerant charge level by pressures
Although the suction and discharge pressures will give a savvy technician a rough idea of what's going on, more importantly it will give them an indication if anything is amiss. Refrigeration parameters are very dynamic, and the pressures, temperatures, and current draw are changing constantly, second by second. Oh, if only it were a simple matter of pumping these things up to certain pressure and Bob's your uncle, but it just ain't so.