When The Web was just a very thin thread
It was seventy years ago today, that Sgt. Pepper taught the band to play,
And twenty-five years ago, that Coastal Climate Control made a show.
And then, three years later in 1995, in the midst of a major snow storm in Annapolis, with skiers and snowmobiles having fun on the streets, Coastal entered the digital age. A computer was purchased, Quickbooks installed, and the next few snowy days were spent entering customer details and setting up the system. The old ledger book was re-purposed to prop up the TV, and Coastal was ready to start the Spring armed with new technology and a floppy disk full of digital dreams.
Some of the boatyards and marinas were not too enthusiastic about getting into computers back then, and there was much concern about loss of jobs. For the next few years I often encountered fully analog offices where pen and paper still ruled supreme, but of course that all gradually changed. It's hard now to imagine how it was in those offices back then, often seen through a haze of cigarette smoke, but inevitably progress prevailed. I don't recall any tales of mass job losses, protests, etc., so I guess it all transitioned fairly smoothly. In the early days, the computer was mainly used as an office administration tool, but then along came the internet and all that goes with it. Now we are all immersed in technology up to our data limits. What an incredible leap in technology in what seems such a short span of time.
What hasn't changed in 25 years is the need for a trained professional to come to the aid of a customer with a problem, whether in person or at the end of a phone or Ethernet cable. What has changed, however, is that nowadays many customers empower themselves with boat loads of information gained from internet searches which leads them to the conclusion that they don't require a technician's visit, as all they need is a bit of on-line help.
I am not a Twitcher, honest!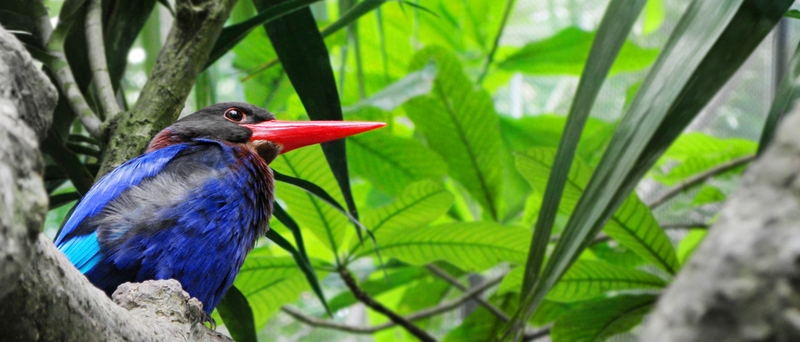 I can safely say that I have never Twitched, nor have I ever been tempted to become a Twitcher. But I will admit to being a bit of a birder, albeit only within the grounds of my estate in Annapolis, where seven bird feeders attract over thirty species of birds over the course of a year. So what exactly is a Twitcher, and should we be wary of them?
Twitching, which Wikipedia defines as "the pursuit of a previously located rare bird" is the preserve of fanatics who's seemingly sole purpose in life is to seek and locate the rarest of rare birds and then proceed to tick them off a list. This, apparently gives them some sense of greatness in their world, but to most regular birders, Twitchers are frowned upon as being nothing more than inconsiderate glory hunters.
For those with Twitchering aspirations, there is some excellent advice to be found in Sibly's Bird East book. While browsing this indispensible birders bible the other day, it dawned on me that a large portion of the advice for Twitchers could also be applied when we go hunting elusive Gremlins that are playing havoc with electrical and mechanical systems on board boats. This seems especially relevant for refrigeration and air conditioning, so, using the same advice given for finding rare birds, let's interpret some points in order to help find those darn marine Gremlins.
1) "Most birders who find rare birds are looking for rare birds."
Twitchers are actually looking for the unusual. If your mind is honed in to looking only for the obvious and normal, then you may overlook the possibility of something unusual going on. Strange happenings in complicated mechanical systems often occur only under a unique set of circumstances, and Gremlins can be hiding anywhere.
2) "An intimate knowledge of the common species is essential."
You must have an in-depth knowledge of the system under investigation and its operational characteristics so that you can identify what is normal and what might be the work of a Gremlin. You must have a clear idea of what it should be doing before taking readings, putting a gauge set on, etc., and seeing what it actually is doing. In other words, don't try and rationalize what you see without first having a clear understanding of what it should look like in normal operation.
We Are So Terribly, Terribly Sorry!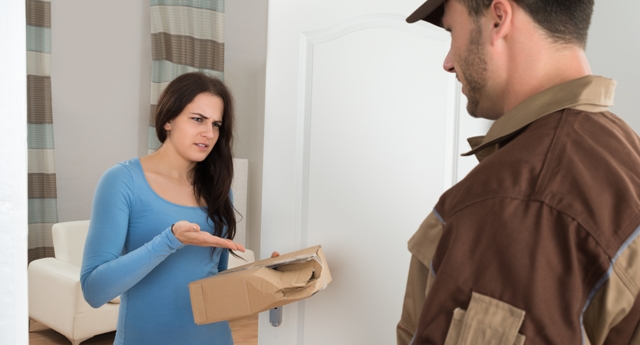 "We're sorry." "I'm sorry to hear that." "Very sorry, but it's out of our hands."
We're having to utter these sorry little phrases more and more these days, but not relating to any issues with our products. These are being made in response to reports of shipping issues, where damaged goods, lost or missing packages, inconvenience from signatures being required, and excessive shipping costs all seem to be on the increase lately. In addition, our once chirpy pick-up/delivery drivers seem to be generally disgruntled of late, and they put it down to the "Amazon Effect".
So, what exactly is the Amazon Effect?
Subcategories