Blog
Pissing in the Harbor
Details

Category: Air Conditioning


A couple of years ago I reported on the Ft. Lauderdale Piss-Off for powerboats. There the objective appeared to be to make the most ridiculous air conditioning cooling water discharge, in particular being at the greatest height and with the furthest trajectory, while producing the greatest audible nuisance along the way. The desired effect was seemingly to fill up the neighbor's dinghy or piss on to the dock and drench a boat shoe or two. Last week at the Annapolis Sailboat Show it was the blow-boats turn, where some interesting and innovative solutions were to be found.
Miami Heat
Details

Category: Air Conditioning

We're between boat shows at Coastal Climate Control right now, having just survived the two very successful back-to-back sail and power shows here in Annapolis and now find ourselves busily packing the show crates for the Fort Lauderdale extravaganza. My first taste of exhibiting came at the Annapolis shows in the late 80's, and back then my employers' preferred dress code was a tie and blazer for the blow-boaters followed by open-neck shirts and gold chains for the stink-potters. Oh, how times have changed!
Then in '95, with Coastal just three years old, I had the barmy idea of challenging myself to the logistical nightmare of exhibiting at the Miami International Boat Show, which back then was on Miami Beach. Having never set foot on Miami Beach, I sought advice on accommodations from my buddy Dave who, as a race-boat captain, had competed in many regattas based in South Beach. He told me that I absolutely must stay at his favorite, The Avalon Hotel on Ocean Drive, and that he would call and set things up for me. The Avalon sounded like the perfect place to relax quietly after a hard day at the show, so I duly booked a room and arranged parking for my van and trailer.
Making Sense of Latent Heat
Details

Category: Air Conditioning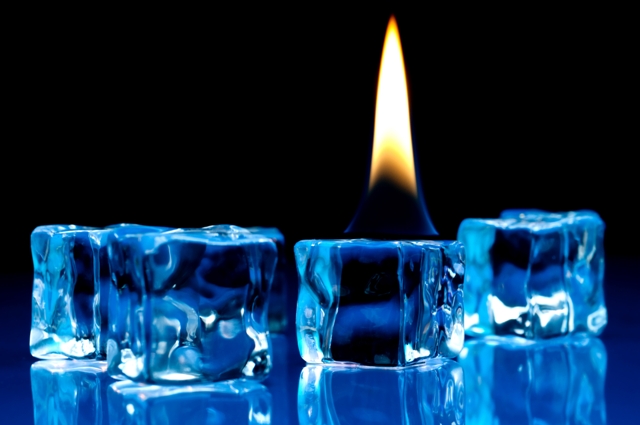 If you didn't know it already, the term Btu stands for "British thermal unit". I don't know what gave the Brit's the right to have their own thermal unit, but let's hope they don't ask for it back any time soon, as it is so much easier to comprehend than the metric equivalents using Joules, Calories, etc.
It's common to see the cooling and heating capacity of air conditioners, refrigerators, furnaces, etc., being shown by their Btu ratings or Tons (1 Ton of refrigeration = 12,000 Btu), but what exactly is this Btu? What does it look like? And does The Queen have one?
Simply put, one Btu is the amount of heat required to be added to, or extracted from, one pound of pure water in order to raise or lower its temperature by one degree Fahrenheit. This is about the same amount of heat as given off by a match that's used to light a fire.
So, if we have one pound of water at 100°F and add 40 Btu to it, its temperature will rise to 140°F. If we removed 40 Btu's from our one pound of water, its temperature will drop to 60°F. If you are all following this so far it's not too surprising, as what I've described above is known as "Sensible Heat", and, as you are already reading this, then obviously you are all very sensible people!
Now, if we keep on adding Btu's to our one pound of water, it will keep rising in temperature at a linear rate of 1°F for each Btu added until it starts to boil, which at sea level will be 212°F (100°C).
At boiling point something very interesting happens....
Droop and Sag - Age Old Partners
Details

Category: Air Conditioning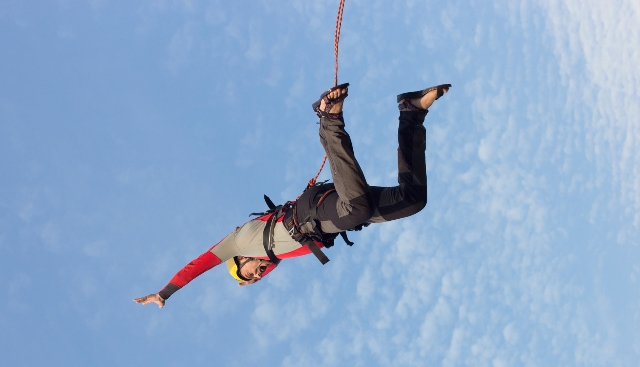 My first dabble with installing air conditioning on boats was in the mid '80's. I was new to the game and was an eager gofer helping to install a system on a 44' sailboat. When I mentioned this to my buddies at the bar, they were amazed to hear that you could actually install air conditioning on a sailboat, especially on one that small!

Fast forward a decade or three and we now have owners of much smaller boats not just wanting, but expecting to have air conditioning on their vessels. Owners of 25' sailboats want to be able to sleep in comfort, and even those with 18' walk-around powerboats with outboards are asking how they can get a blast of cold air on their faces as they zoom around having fun. Well, it can be done and it is being done, but there is some debate about how best to power the thing.

We offer the Climma 4,200 Btu air conditioner for just those applications, as well as for individual small cabins on larger boats. This a 110v mains-powered unit, so when the vessel is plugged in to shore power or a small generator it can run, but it can also be powered through a small inverter from a DC source such as a battery bank or an engine alternator.