Questionable Answers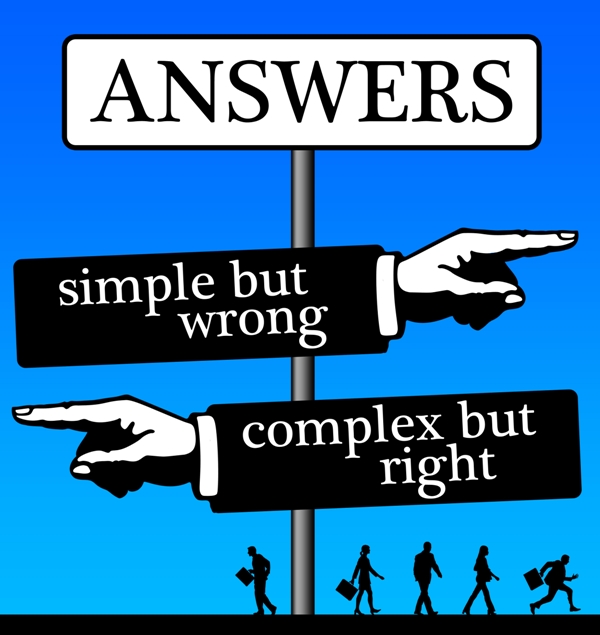 First there was the abacus. Then there were slide rules (I still have one that I use as a straight edge). After that came rudimentary mechanical calculators followed by electric and then electronic versions, and now calculators have wound up being one of the most rudimentary features of computers, smart phones, watches, etc. All of the aforementioned devices require that the operator first input the correct information and then give the correct commands in order to be supplied with the desired result. Put in the wrong information and/or give an incorrect command, and the result will be erroneous. Garbage in - Garbage out.
Now imagine that someone picks up an abacus and sees that the beads are arranged to indicate the number 42. So if the answer is 42, what was the question? Was it: "What is 6 x 7"? or "What is 17.5 x (9.8 - 7.4)"? or … Hmm. Maybe 42 is the answer to the ultimate question of life, the universe, and everything.
What a Trucking Nightmare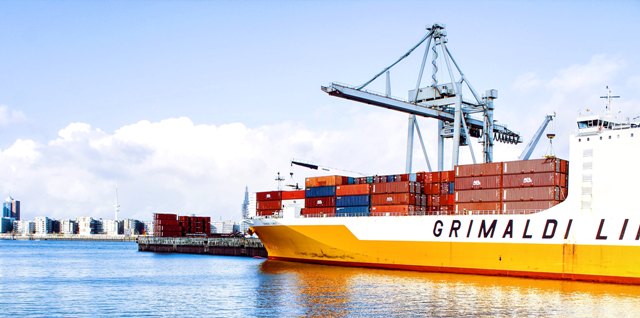 We have several house rules at Coastal Climate Control. There are the typical ones such as the sign in the warehouse toilet saying "Gentlemen please lower seat when finished", and then there are unwritten words of wisdom like; "If you have it, flaunt it". Personally I'm a bit lacking in flauntable assets, but Coastal sells some of the best specialized marine equipment available, and we flaunt it whenever possible. In fact, next week we will be in very flaunty mood at the Annapolis Spring Sailboat Show April 20 thru 22, so if you're in town come on by and see what's new.
Another unwritten house rule is: "If we don't have it, we can't sell it". It seems obvious I know, but keeping adequate stock of popular items is becoming a bit of a problem these days, especially for products that we import. We strive to be good girls and boys and pay our bills on time and plan way ahead in order to anticipate shipping delays, but we still often get caught out, and increasingly so these days. There are three main areas that we have no control over:
Freaking Freezers!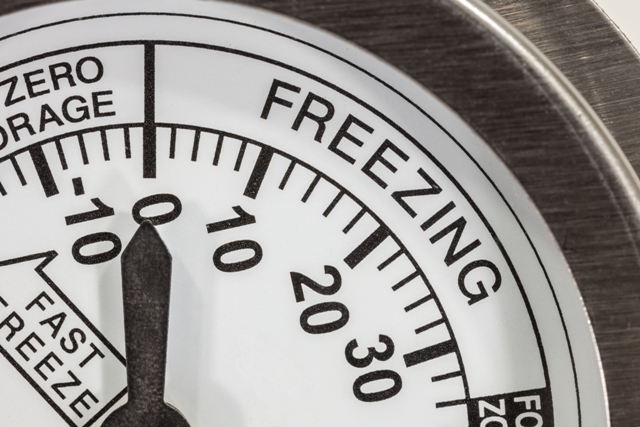 Are you, or is anyone you know, a Temperature Control Freak? You know the type; constantly fiddling with air conditioning and refrigerator controls and reporting on them to anyone within earshot. Well, I have such a friend.
TCF, as we will call him, has a digital temperature controller/thermostat and tells me that 39.2°F is the perfect temperature for his fridge. How he comes to this conclusion is beyond me, and quite honestly I don't want to ask. Suffice to say that he's happy with that after several months of laborious experimentation. And then there is the freezer ...
Now a fridge can only be between a narrow band of temperatures; too cold and it's a freezer, too warm and it's not a fridge. But a freezer can be kept at any temperature below freezing; from marginally frosty to cryogenic. It's all down to how you intend to use it.
Foodstuffs will be preserved as long as they are frozen, but the appearance and edibility when thawed will differ with different temperatures and time. In Europe there is a star rating system for freezers as follows:
Subcategories