Tariffic News!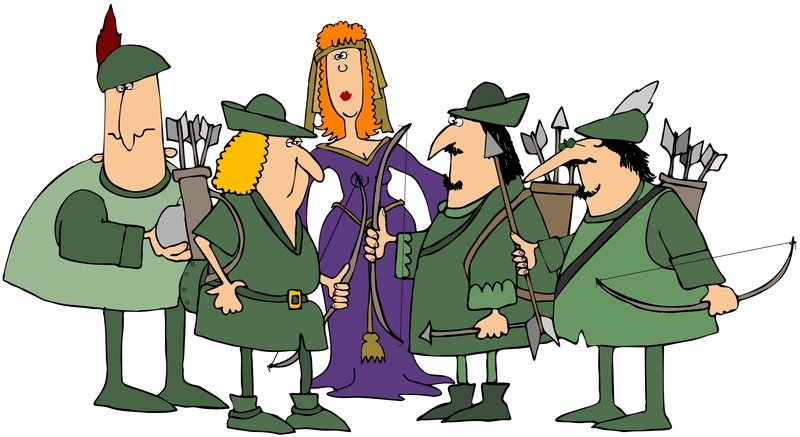 Other than the strange and fruity wardrobe, Robin Hood and his Merry Men had a noble agenda in England back the middle ages, i.e. rob the rich and give to the poor. They probably kept a little back for themselves for expenses, i.e. something to make the men merry plus some bling for Maid Marion, but overall they fought a worthy fight for social justice and equality. Fast forward a few centuries to 2018.
Our modern-day Robin Hood wannabe comes in the form of Robert Lighthizer, the US Trade Representative (USTR), who recently announced that tariffs will be imposed on virtually all silicon-based foreign-made solar cells and panels entering the US effective February 7, 2018. This is a four-year program that starts this year with a 30% tariff, and which then decreases by 5% each year ending up at 15% in year four.
Now, unlike the anti-dumping and unfair subsidy tariffs that have been in place since 2012, these new tariffs are not aimed exclusively at one or more countries of manufacture. Those tariffs originally singled out China, but the Chinese manufacturers then started country-hopping and ended up producing solar panels in other countries to avoid the stinging tariffs when imported into the US.
Not to be caught out, Mr. Lighthizer has taken a different tack this time around and has herded all major nations world-wide (there are exclusions for certain "developing countries") into the dock for judgment and punishment. This time there is no country-specific element and it's the US versus the rest of the world.
The issue at hand here is whether foreign solar companies who are able to import solar products into the US at less cost than the available domestic equivalents have an unfair advantage in the solar marketplace. The plaintiffs: Two large US-based solar companies.
The crying started in May last year when Suniva, which was 63% Chinese owned and now bankrupt, petitioned the International Trade Commission (ITC) that "increased imports were a substantial cause of serious injury to the domestic industry". Suniva was later joined by SolarWorld Industries Americas, then a subsidiary of German owned and now reorganized SolarWorld Industries AG.
After much deliberation, our Robin Hood of Washington Forest has decreed that US solar manufacturers must have some sort of "safeguard" in order to compete fairly against foreign solar manufacturers, and these latest tariffs are the result. Whether this is a correct and/or fair judgment is up for debate, but I for one don't quite understand how this is going to help the US solar industry much, if at all.
Paradoxically, those foreign solar manufacturers will not be paying any penalties, and our Robin Hood will not be robbing them and giving the proceeds to the now defunct plaintiffs. No, the tariffs will actually be paid by those US companies that import foreign solar products, and the burden will then be passed on down to the end user.
4 Steps in 12v Refrigeration Troubleshooting
We're living in a DIY world with the internet and answers close at hand. When your boat's refrigeration isn't working correctly, how many of you go to the internet, forums, manufacturer's web site to find solutions? We've all learned, too often the hard way, that not all web pages are trustworthy sources of information; some information should be taken with a grain of salt; others with a truck load.

Our business is to sell, among other things, Frigoboat and Vitrifrigo refrigeration to boat owners, boat builders, dealers, service companies, RV owners, etc. Since our beginnings in 1992, we've wanted to ensure you, the owner/purchaser, know how to get the most out of your new equipment, not only after the initial set up, but over years and years of use. Quality equipment with clear instructions and support, sold to happy customers makes for good trust building, both in product performance and product support.

To that end, we are always fine-tuning our web page with answers to questions asked by our customers. The leading one, and theme to this blog, is troubleshooting a 12v/24v refrigeration system. We recently updated our "Frigoboat Compressor Trouble Shooting Guide" with video links and downloadable print-outs. It starts with the basic questions:
Will a Battery Monitor properly show Solar, Wind, or Hydro Output?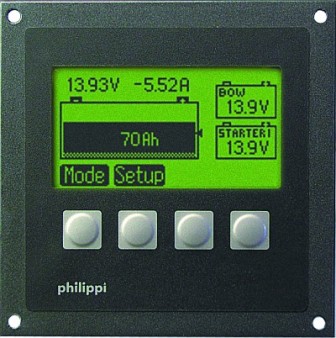 Many boats these days have a battery or systems monitor permanently installed. Popular models include: E-Meter, Link 10, Victron BMV, Philippi BCM, etc.
With these meters, DC current is measured in and out of the battery by a device called a Shunt that is installed in the negative lead to the battery. A Shunt is simply a bar of metal with a known resistance between the two ends.
The resulting drop in current is then measured by the monitor and multiplied to give the correct current reading. The Shunt is the very last item connected to the battery negative post, and no other negative leads must be allowed to by-pass it. This is to ensure that it measures every amp of current going both in and out of the battery.
As you can see from the example below, it is possible for solar panels or a wind/hydro generator to supply power for DC loads directly, via bus bars or other connection points, without their current flowing into the battery or through the battery monitor Shunt.
Read more: Will a Battery Monitor properly show Solar, Wind, or Hydro Output?